Agents Interface is designed for support agents and administrators to manage content and community easier. You can get to any object in the system, have a system overview and go to the Administration area.
---
Only administrators and agents can see this interface
---
You are automatically redirected to the agent interface on login. But once you enter the community home screen, you can access to it manually from the top bar directly to the Dashboard or Requests.
If you want users to have access to a specific location in the system, please define top tabs in Administration » Interface » Home Screen.
For Support Agents
There are several options available in Menu depending on the features that you use in UseResponse: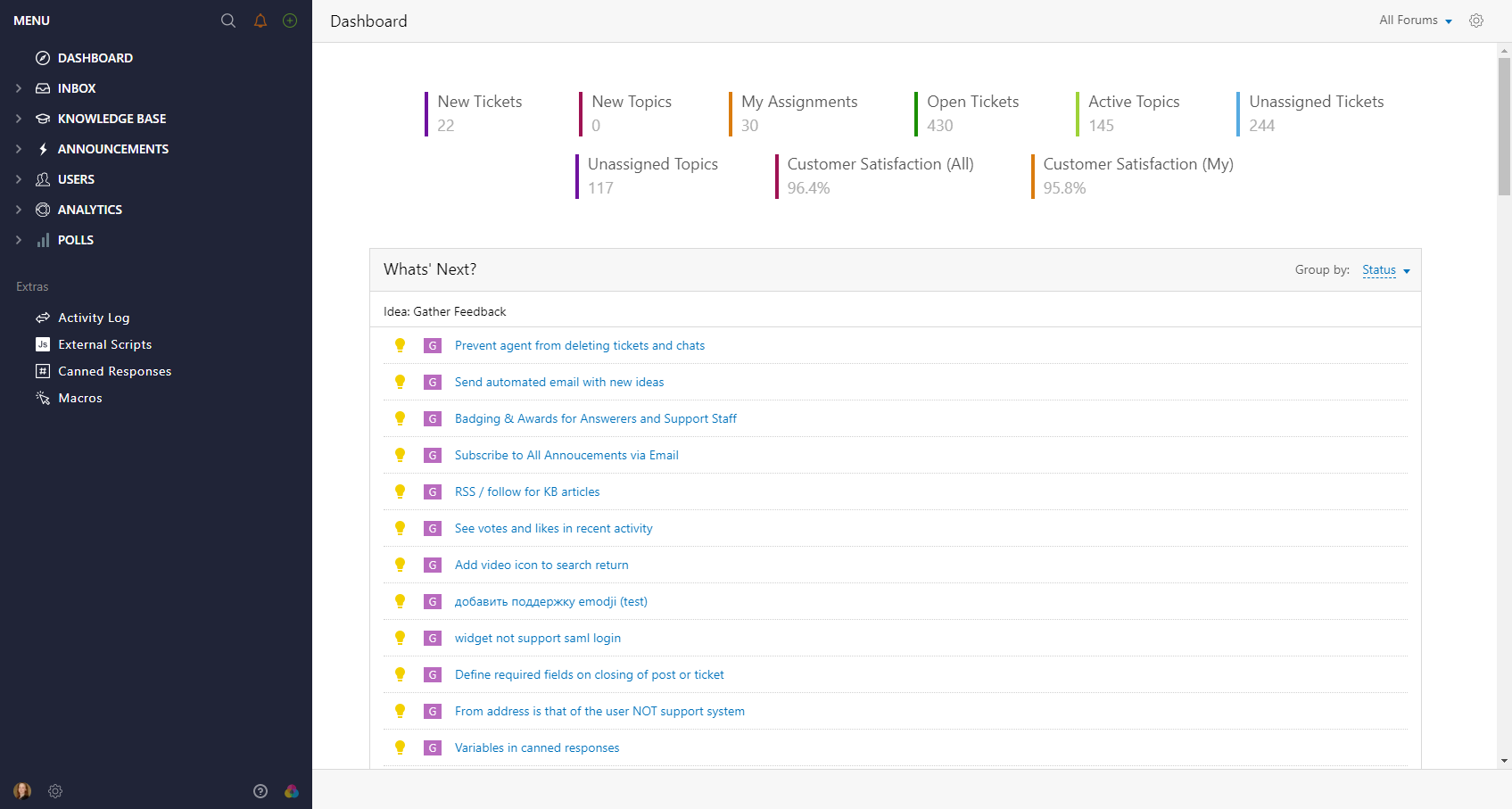 Dashboard - overview of all objects that require agents' attention. Topics/Tickets that require a reply or waiting for a reply with basic statistics and access to reports on click. Track your assignments, recent activity, notifications on internal notes. Dashboard is customized with widgets from the top right;
Inbox - each agent can have the list of custom queues and filters to save and use in the future. All global predefined reports are also available at this link. This is the main area of the system where you would manage content;
Knowledge Base - online documentation around your product built with detailed articles and short FAQs;
Announcements - the list of all updates and news you create to share with your forum members;
Users - a dedicated part of the agent interface where agents can manage user accounts, organize users into teams and create custom users segments;
Analytics - extended information about your team performance and support health;
Polls - agents can build surveys and embed them into a particular topic page or as a separate section in the forum home screen;
Extras - navigation to the list of categorized predefined answers and macros. There is also an option to check your system Activity Log or add External Scripts for both agent interface and community portal.
At the top left of the agent interface you have:
Advanced Search - agents can use both basic search or narrow down the results with a request state, custom fields, date range, etc.;
Notifications - access to all notifications from the system. You can receive either email notifications or just get them only in the system. The notifications are updated without page refresh;
Plus icon - here is the list of options to add topic/ticket/announcement/article or report depending on the page you are located in the agent interface.
For Administrators
Administrators have two extra options available: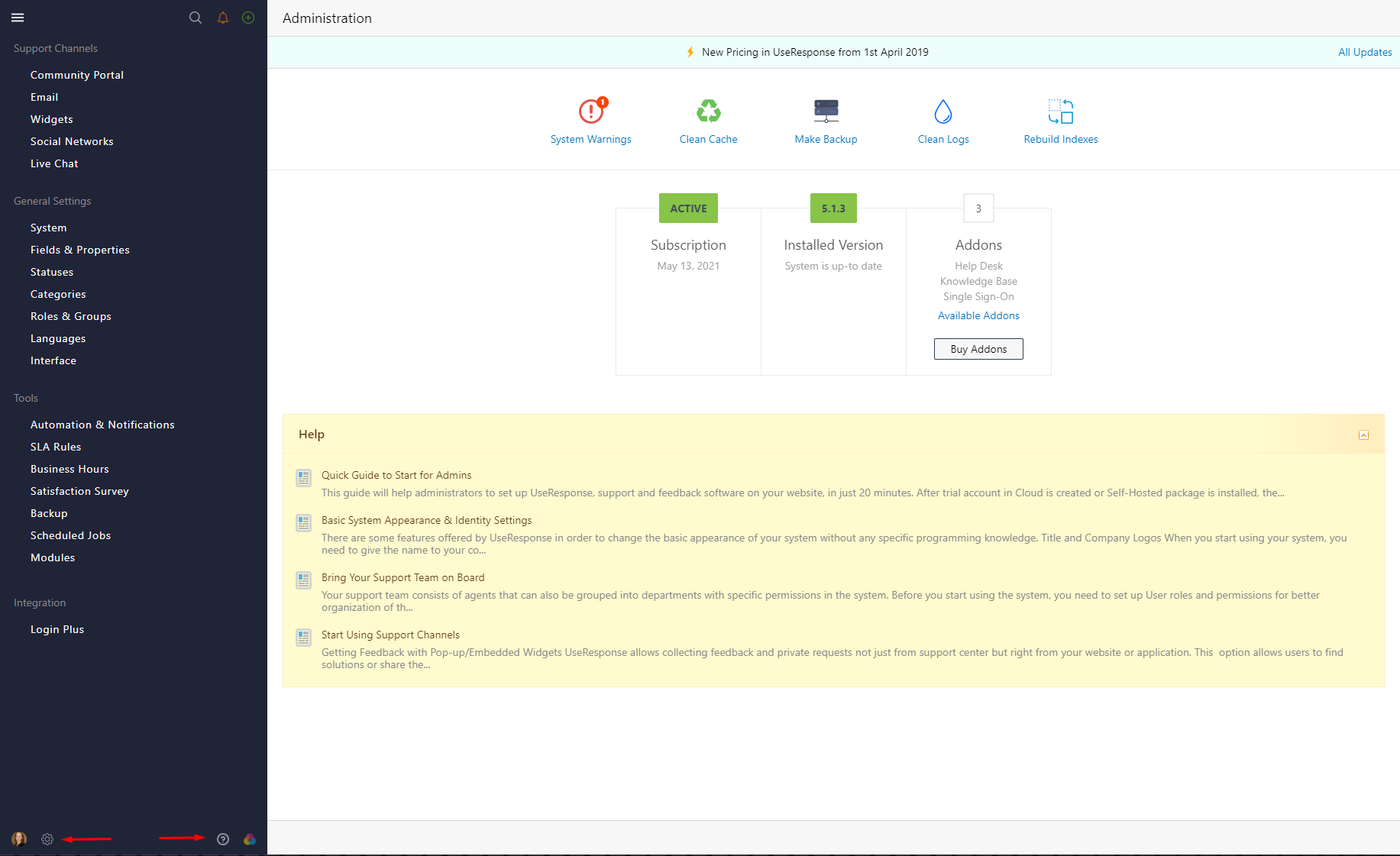 UseResponse Help - a section where you can get access and use quick search to find the answer about UseResponse right inside your system + submit a ticket or share feedback with UseResponse team;
Administration - get to system settings, check company updates or manage your subscription, use quick tools to clean cache, make backup and rebuild indexes.