Knowledge base is a self-service tool that includes detailed information about your service or product. It helps customers to find answers on their own without asking for help and waiting for a reply from your support staff.
With UseResponse knowledge management software, you can significantly save the time spent on answering common questions over and over again.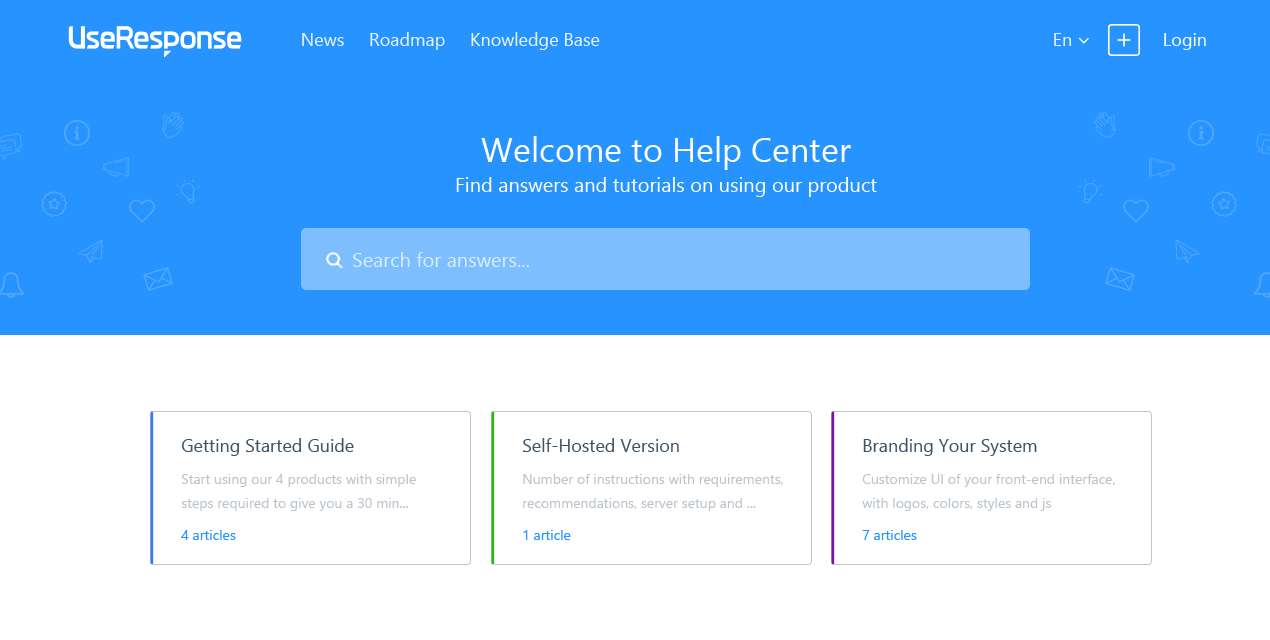 ---
Different businesses have different reasons to use knowledge base software:
Build public online documentation around its product or service;
Set up an internal information source for educational purposes where employees can acknowledge how the company operates, discover HR information, get answers to basic technical questions and much more.
---
If you run a business around the world, you can organize client self-service in different languages with a Multilingual Knowledge Base.
---
Articles or FAQs?
UseResponse knowledge base solution covers various business requirements and use cases. With us you can organize help center that includes 2 types of docs:
Articles - designed to provide detailed instructions to your customers on how to work through your products and services (e.g. installation steps or payment details, etc.). With articles you can create video tutorials, glossaries, detailed use cases for customers to better understand your processes;
FAQs - help your site visitors to find useful troubleshooting tips or answers for simple how-to questions instead of emailing you. Most common customer questions can be converted into short faqs so customers could quickly solve their issues.
The administrator can switch off any type in Administration » Applications if you don't need it in your business workflow.
Categorization
If you have a comprehensive knowledge base, it's better to organize it into categories and subcategories so customers could easily navigate your help content. There could be different parameters used for categorization based on your business specifics (client base, service features, product releases, etc.).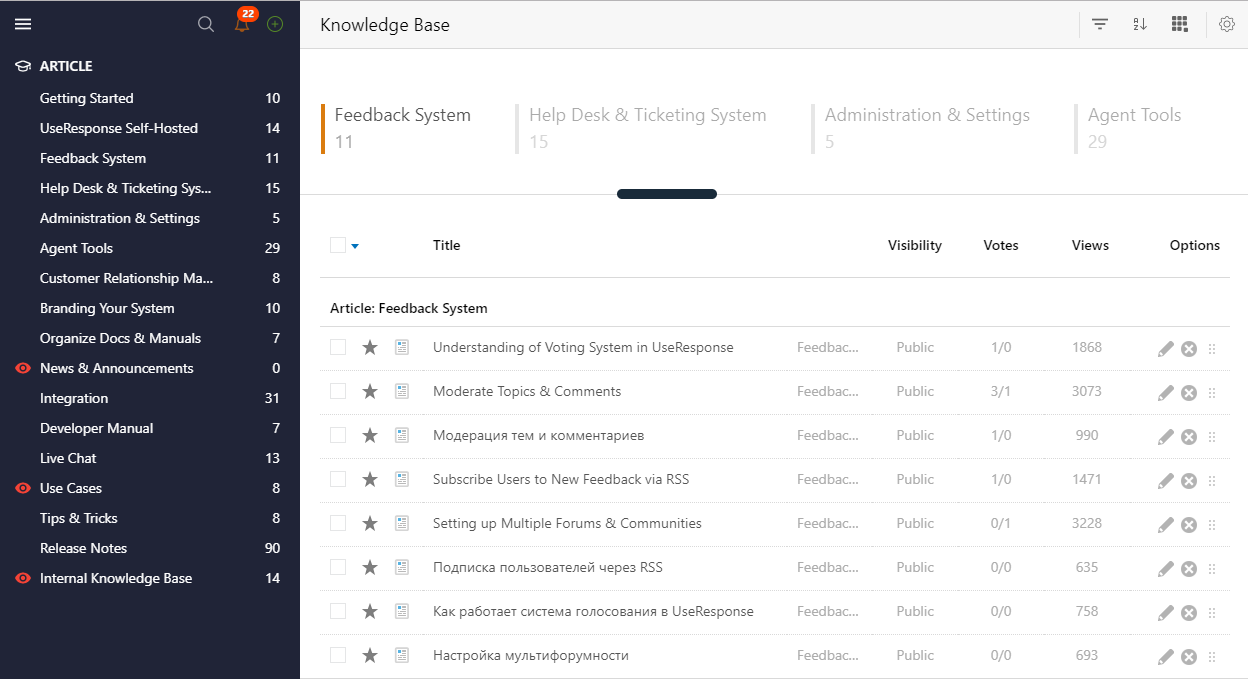 To create a category, in Menu » Knowledge Base click Manage Categories button or select Manage Categories under Options. Specify its title, modify a default slug if needed, upload the icon to visualize different sections in your help center.
If you want to maintain a knowledge base for customers and support agents separately, you can also control the category's visibility. All articles within a private category would be visible only for your internal team.
---
By default, administrators and agents with Manage Knowledge Base permission can create new knowledge base categories and articles.
---
To set up a tree-like documentation scheme, click the New Subcategory button and choose a parent category it will belong to.
If you have any ready articles, you can assign them to the newly created categories/subcategories. Just select the articles with a mass edit option in the list and move them to the necessary section at the right panel.
Tips & Tricks
There are some hints to get the benefits of using UseResponse Knowledge Base solution: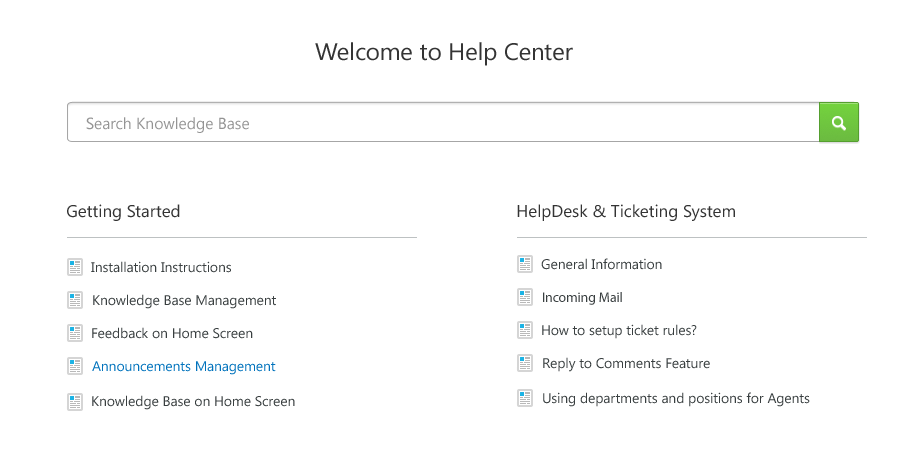 ---
Embed knowledge base widgets on any page of your website or application;
Make your community portal more helpful by adding featured articles and faqs on the main forum page;
Send articles in agents' replies - use Shift+8 shortcut key to call the knowledge base option;
Gain insights on what your customers are looking for and identify areas where new articles should be created.