Customer satisfaction rating (CSAT) indicates how well your company meets your customer's expectations. This metric helps your business to identify weaknesses in your support process and allows your company to improve team performance.
UseResponse provides the possibility to send satisfaction surveys once ticket got resolved, topic was completed or chat was answered.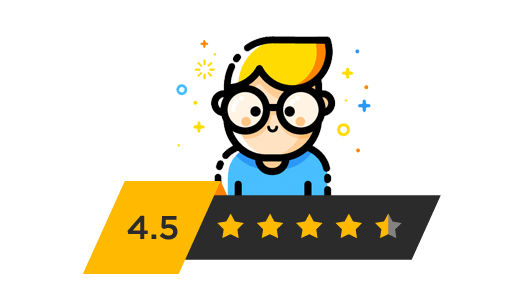 ---
CSAT is available only in Enterprise package for Feedback, Help Desk and Live Chat solutions
---
General Settings
To create a survey, please go to Administration » Satisfaction Survey and enable the option. Then you need to choose the rating scale you are going to use for measuring customer's experience:
2-point scale (Yes/No);
5-point scale where 4-5 points indicates that customer is satisfied with your service;
10-point scale - where 7-10 points mean the high level of user's experience.
You can also give your clients the choice of reasons why they are not happy with your product or service. Those reasons will only appear when customer gives negative rating.
How Satisfaction Surveys Work
By default the system will send survey to the author of the request automatically via email:
When 3 days passed after ticket/topic is completed. The survey will also appear immediately on the full object page once the object is completed that would provide author to fill it in and review by support agents;
When the status of chat conversation was changed to completed the survey would be shown in widget or sent via email.
Agents can send survey manually from agents interface by clicking Satisfaction Survey icon on the full object page. If survey was already sent, the agent will see this information in survey pop-up.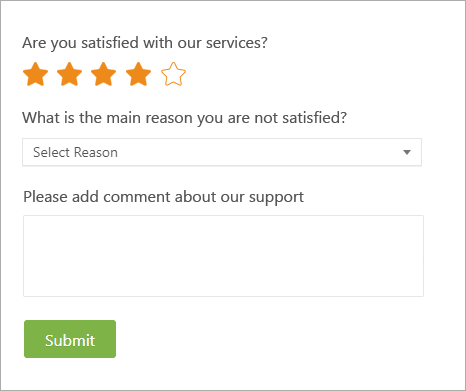 UseResponse allows to override system behavior by deactivating default triggers in Administration » Automation & Notifications and build your custom automation rules when survey should be sent. There is possibility to define specific conditions and actions related to satisfaction surveys when Status is Updated or Scheduled (Object Completed) events are launched.
In Administration » Email » Email Templates you can find Satisfaction Survey email template that could be modified in your own way.
---
Note: Agents are not allowed to complete surveys and send them to another agents in the team
---
Rules of Survey Completion
The author of the request has the opportunity to leave his opinion about the quality of your support or provided solution via email, chat or right from the object page. Clicking the link from the email opens a survey form and prompts the customer to rate the ticket and add a comment if they'd like. If you enabled satisfaction reasons and users will express dissatisfaction, they will see the drop-down menu of possible reasons for their negative response.
When a customer filled in the survey, he can change his mind from negative to positive and vice versa unlimited number of times. We don't give the ability to edit user opinion in chat widget only.
Please keep in mind if object is reopened, customer would be able to view his satisfaction survey but without ability to edit it until agent sends survey manually or automatically by triggers.
Analytics & Insights
Once the survey is completed, agents capture survey responses in agents interface. There are several places in the system where customer satisfaction results are displayed: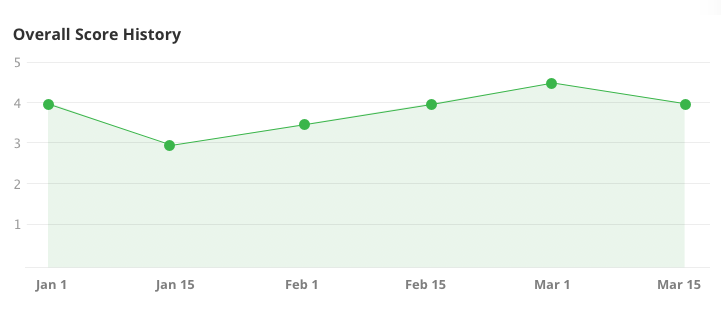 Full Object page - agents will see points, comments, reason of dissatisfaction;
User's profile - satisfaction rating shows the average of all user's scores for the whole period of time;
Dashboard - in Statistics section you can view your company's and personal agent's rating and analyze overall team performance for the last 30 days;
Users reports;
Analytics & Insights - shows rating by responsible support agent with multiple filters.
With UseResponse you can track quality of your customer service and take actions to make it better by training your support team and improving your solutions.