Add a standard signature to every ticket
UR does many things better than our current helpdesk. Congratulations!
Nevertheless I have not yet found a way to add a signature to every outgoing email. In our current helpdesk it was possible to add a common signature for all members of a group. We had a group for English speaking customers and corresponding English signatures: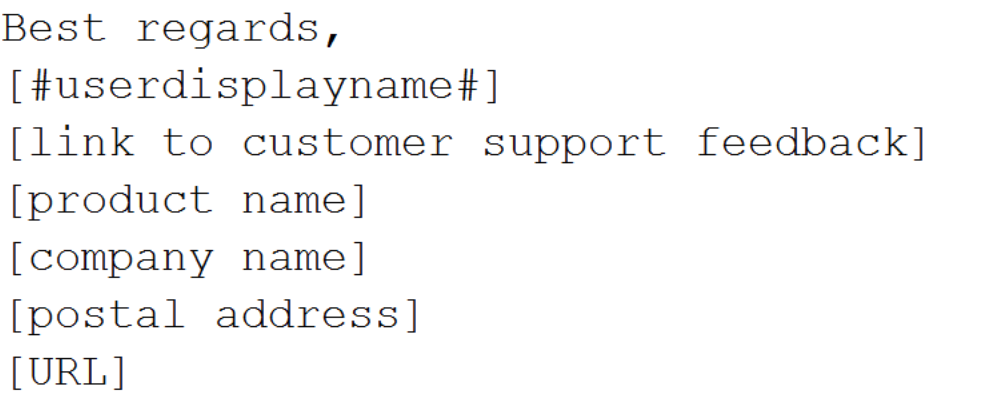 Is there a similar solution in UR which I have not yet detected?
Regards,
Peter