Google not searching /feedback
Hi,
(1) I see that once the subscription expired, google stopped indexing the pages on the very next day, mainly necause of a 301 redirect from https://www.truedata.in/feedback/ to https://truedata.in/feedback/ ??
(2) Please see this screen shot attached from the webmaster tools.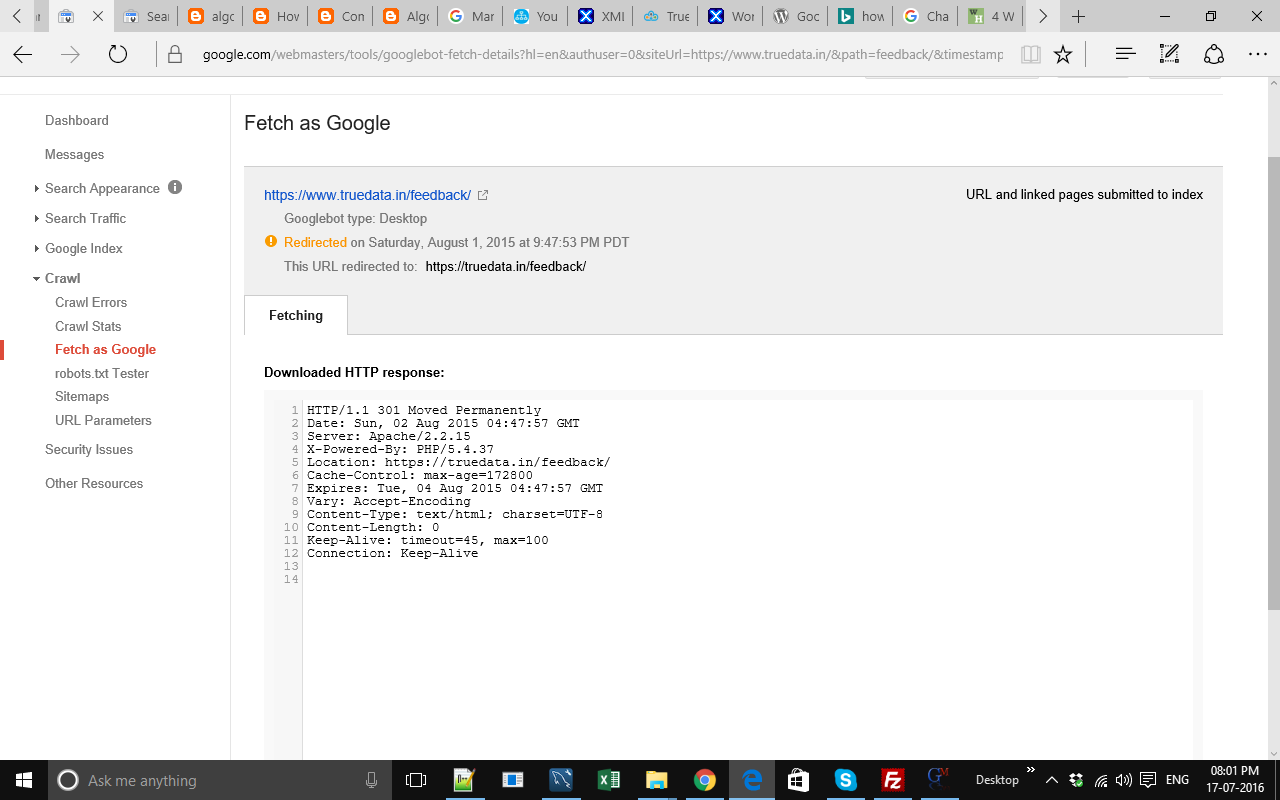 (3) The .htaccess file of /feedback may be causing this since that day. I am attaching the same file also. (extension changed to .txt as was not being accepted here.
Can you please check and update me as to what needs to be changed.
Thanks & Best Regards !
Kapil