Theme Customization Service
We open new service that we provide only to our enterprise customers - custom interface of UseResponse to match your website design and style by creating custom theme.
This is a guarantee that you get professional service and after system update your customization will stay the same.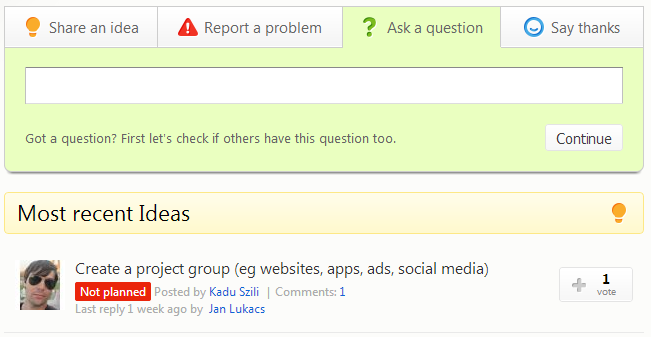 Requirements & Details
You can send your request to support(at)useresponse.com if you want us to create theme for your UseResponse installation with some details you want to provide and details where we can take resources of your main website.
Note: Please make sure you have enterprise license available and purchased customization service
Please request invoice from us for us to start working on it.
Time
It takes normally 2-5 business days to create custom theme for you after the request.If you want to create theme on your own, please read about Themes and Interface Customization in documentation.